Local Section Meritorious Awards
Description
The Local Section Meritorious Awards consists of certificates and a monetary stipend, which are presented to the ANS local sections that have conducted the most worthwhile events; and have shown outstanding membership growth, participation, and administration during the award year. The awards are presented at the Winter Meeting of the Society.  The selected sections are required to give a presentation on their category at Local Section Workshop or LSC webinar.
Awards are issued to small (<250 members), large (250> members) and international sections in the following categories:
Best Membership
Best Meetings and Programs
Best Public Information & Education
Best Section Management
Best Overall (takes all four)
Background
This award was established in 1971 by the Local Sections Committee to recognize outstanding events by the local sections. All official local sections of the Society are eligible for the award.  As of 2019, the ANS Education, Training and Workforce Development Division has agreed to sponsor the monetary award (varies each year/up to $150 per category).
How to Apply
Complete the Annual Report Workbook
Compose a 1-2 page summary stating which award categories the section wishes to be considered for. Sections may also submit supporting documentation that highlights the section's most notable accomplishments from the past year.
The Annual Report Workbook and summary must be sent to honors@ans.org by August 1.
These are evaluated by a subcommittee composed of members from the LSC and ETWDD, which selects the awardees.
The 2019 winners are:
 Best Membership – Oak Ridge/Knoxville
Best Meetings and Programs – Eastern Washington
Best Public Information and Education – Savannah River
Best Section Management – Savannah River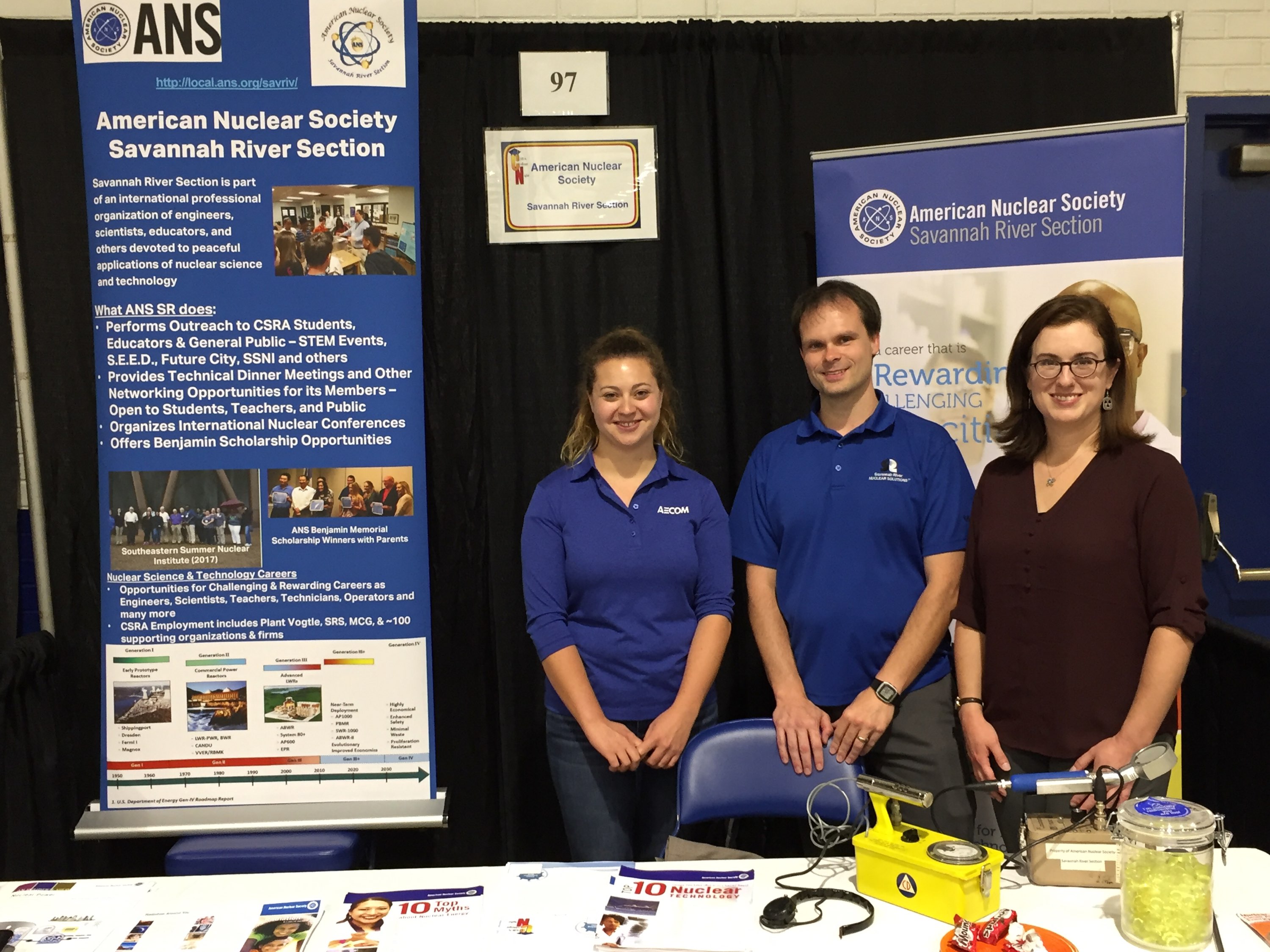 Savannah River Local Section
Maeley Brown, Tracy Stover (SR Secretary), and Amanda Bryson (incoming Chair) at the end of College Night in Augusta after 3.5 hours of talking with high school senior about nuclear science and technology careers.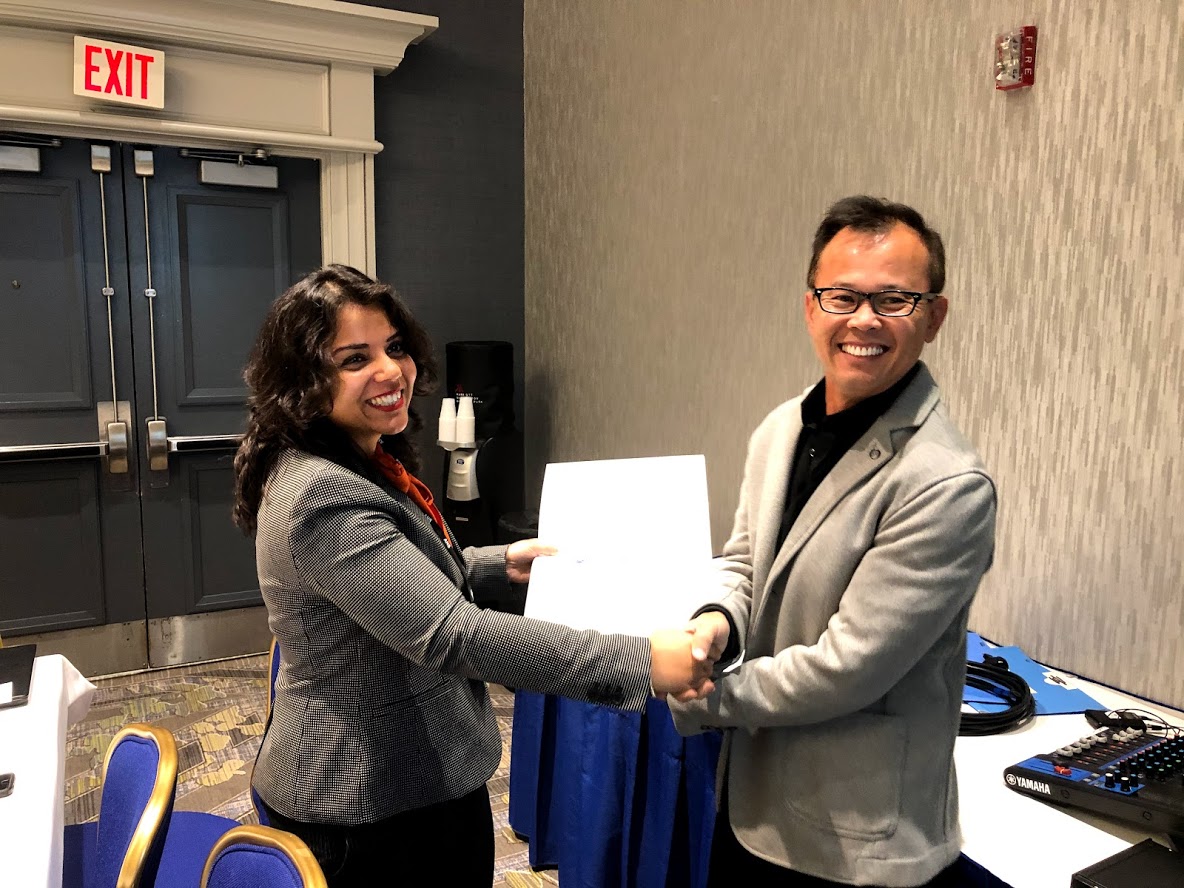 Tinh Tran, Savannah River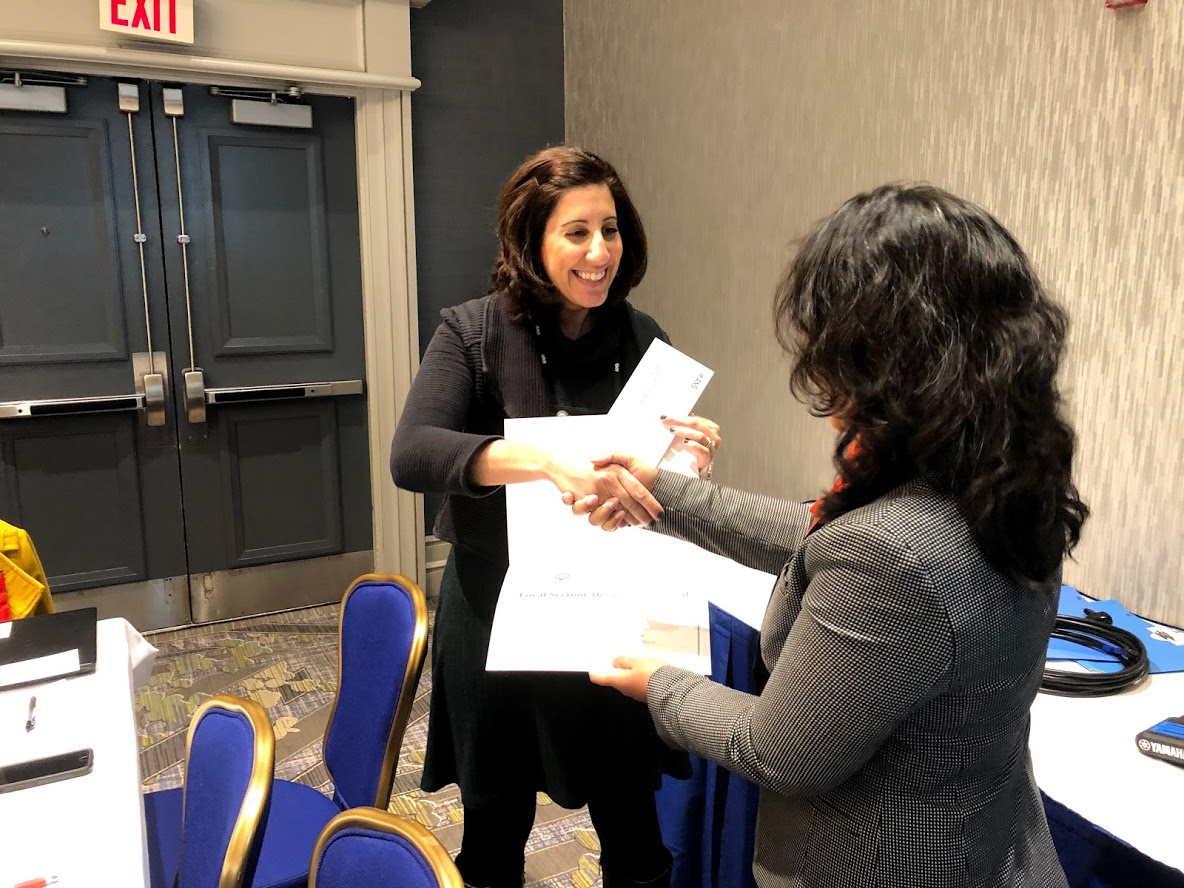 Tara Pandya, Oak Ridge/Knoxville
Local Section Meritorious Awards
This award is presented to local sections that have merited recognition in the areas of membership growth, meetings and programs, public information, and local section management, and to the best overall local section. All official ANS local sections are eligible.
Nomination Deadline: August 1
Learn More