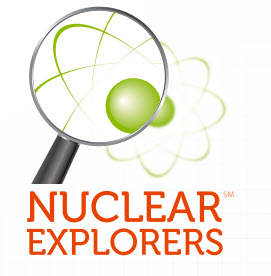 Nuclear Explorers Informal Education Program for Youth
The Nuclear Explorers program is designed to assist American Nuclear Society (ANS) local and student sections to expand their community outreach to youth informal education program providers. This toolkit provides guidance in developing partnerships, promoting, planning, and presenting your own Nuclear Explorers programs.

Navigating Nuclear: Energizing Our World™
The American Nuclear Society Center for Nuclear Science and Technology Information raises the standard in nuclear energy education! Created in collaboration with Discovery Education, the global leader in digital education,
Navigating Nuclear: Energizing Our World brings a suite of free, innovative curricular resources
to middle school educators and their students across the country.